Powered By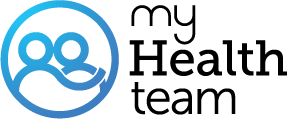 Does Anyone Get Anxiety Or Panic Attacks With Migraines?
A MyMigraineTeam Member
Generalized Anxiety Disorder that is!
Yes. Anxiety & panic attacks. Have figured out that I have PTSD from being molested by a pedophile when I was about 7. Also have PTSD when I delivered twins & 1 of them was stillborn. I was given general anesthesia & had an out-of-body experience. It was a lot to take in. I never dealt with it at the time. Now I'm in therapy about these 2 things. Just thinking about them gives me a Migraine! I am Bipolar Type 1 w/Psychosis & have Generalized Disorder. My psychiatrist took me off Klonopin because it's associated with Alzheimer's. All Benzodiazapines are!
Yes, got Migraine night b4 surgery, then panic attack. Had 2 cancel surgery. It was needed too! Now afraid to schedule another surgery!
I do. I have a prescription for klonopin for them.
Join today!
Start meeting others who understand