Powered By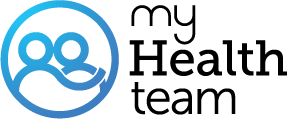 Just Curious... Has Anyone Tried Qulipta???
A MyMigraineTeam Member
Happy news for you on the migraine front. So sorry that you have herniated discs. That's got to be horrible, too. Hopefully you'll continue to be good with the migraines. Prayers
So far so good 👍 I still have pain in the back of my head but that's due to herniated discs so that pain won't go away... the tell tale sign will come next month when it's super hot here in Florida...
Please let me know how you do on Qulipta. I did it for two weeks and had zero headaches but I could not tolerate it because of one of the side effects.
I start it on Saturday... at this point I'll try anything... I seem to be running out of options... will keep you posted 😁
What is Qulipta? Does it work for you? So many of these have side effects that just make things worse and you can't tell if its the migraine or the drugs.
Join today!
Start meeting others who understand