Powered By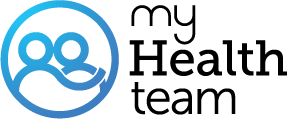 Are The Side Effects Of Certain Medications Worth The Chance Of Lessening You Migraine?
A MyMigraineTeam Member
Side effects are "possible" but they don't always develop. You may have one or two side effects until your body adjusts to a new medication. It could be a mild side effect also such as slight nausea after taking the pill. Maybe eating something prior to taking the medication would help.
Your Dr. or pharmacist could help you understand more serious side effects if you was to experience them.
So for me, I will try it until I know if it helps or not.
Yes, the side effects of the medicines are worse than the headache. All migraine meds cause dizziness.
Alot of what Drs put me on are basic pain killers. I can't stand feeling the way I do. I would rather deal with the pain and keep going forward. I quit all medications for about 20 yrs to clean my system out.
I developed kidney stones and then kidney disease after ten years on Topamax. I don't think that was worth it.
Two sessions of Botox did not work for me it just made my eye brows swollen for months I thought it won't go away
and the pain lingers on afterwards. and he wanted me to get another set, no way.
I think so. I go through a lot (31 botox injections) and an infusion of Vyepti to keep the migraines at bay. then there:s the Nurtec that I take when the migraine breaks through. Sitting and having those botox injections is awful. The migraines are worse.
When the pain get so bad day after day I would try anything and I have many times with mixed results.
Dizziness and lightheadedness is worse. You can drive with a headache but not with dizziness.
Join today!
Start meeting others who understand