Powered By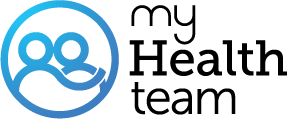 A MyMigraineTeam Member
I've been on Gabapentin since 2018. My neurologist increase my dosage to 1600mg 3 times a day in September. I just started having a feeling of depression. Has anybody on this medication had this problem?
I take 300 mg 2 pills morning and 3 pills at night and have depression also
I've been on Gaba. for years; it is part of my prevention regimen.
I was on 1200 three times/day. I was extremely depressed and unmotivated because I was so tired all the time. I tapered myself off of it and now no longer take it.
I have never heard of it.
CBD oil comes from hemp plants. You see it being sold all over the place, but buying some that is pure and refined is difficult. Buy only from reputable companies. I use Highland Pharm since they have the highest percentage of CBD per drop. Look for them online. I combined CBD oil with T-Relief and it can stop a migraine before it takes hold.
I think I'm going to see if the CBD works. I was told I could get one without the effect of getting high, plus it also helps you sleep. Maybe it will help with my migraines and shut my brain down when it's time because I believe that my pain in my head comes from my brain not getting enough sleep, and thinking entirely to much.
Gabapentin has many benefits that aren't listed on a bottle. It is known to help with anxiety which is a sister to depression. Gabapentin eventually stops being effective though at a certain point, as evidence in your case. Try to talk to your doctor about how to replace it with something else. Gabapentin was first invented for restless leg syndrome, and can have that as a symptom if not replaced correctly.
I use to take that medication, but like most medications it stopped working. 6 months into any medication and my body shuts itself down.
I have not taken gabapentin in many years, but I do have a long track record with depression and anxiety goes. One thing that has helped me, especially when the depression gets really out of control, and that's journaling. I have large composition notebook that I use for my journaling. In one section, I have entries of how the day has been, not necessarily about migraines but overall how I have felt today. Sometimes I do a little drawing, and other times it looks like my 3 year old granddaughter has been coloring in there. I may not write everyday, but I try to do it 3 times a week. In another section, I have lists of 3 (or more) things that were a positive or good news for that day. This I do more than the other because I tend to be very negative about myself. I may have to pull something out of thin air, but I will write down 3 positive things about the day. This has helped with my depression/anxiety, but also with my bipolar disorder. Some days are almost impossible to overcome, but there's a new brighter day when I wake up.
I am sending you some hugs and prayers! 🙅🏻‍♀️😂
Join today!
Start meeting others who understand