Powered By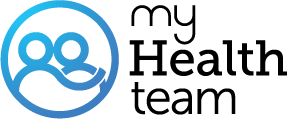 Relationships And Migraines
A MyMigraineTeam Member
Have your migraines interfered with a relationship? I mean, did migraines end a relationship or put a strain on it?
My husband and I will celebrate our 35th anniversary this month. He is the one that would rub my head and kept it quiet till I fall asleep. I love him more than I can say
If there more pain being in a relationship than out it time to leave good luck. Ed
Yes, my husband got tired of migraines interfering with all activities after 45 years of marriage. He got very nasty and I couldn't live with him so I left. That was seven years ago. We remained friendly and he seems much more accepting so we are about to move back in together, even though I am much worse. He hurt his back and I think he is much more understanding of pain. I hope this is not a mistake.
Yes,not with my family though and hope it will stay like that.
I just feel bad that I have to cancel some PT schedule and the worst is
I cannot dance anymore which I LOVE
Yes, they have. Thank God not romantic relationships, but a friendship ended. Having to cancel did not go well. How strong was the friendship, though? Apparently not as strong as I thought it was.
I was in a relationship for 6 years and my partner couldn't deal with my migraines. The excuse was that my migraines were interfering with her life. So needless to say,I told her to go. I agree that you need to find a person who is willing to deal with what comes with them.
You need a really giving person to live with a person with migraines. I don't blame them or me it just the facts I am hard to be around when I am in pain kinda shut down not much fun and I am in pain a lot don't know if I could do it if the rolls were reversed. Good Luck
Join today!
Start meeting others who understand